Triton Pack
Information
Release date
9 January, 2012
Weapons
Assault

M27 D20 TRT




KPS-12 SD TRT

Recon

Specialist

Sidearm

Maps
Balaklava Sub Pen
Camouflage
Appereance
Tom Clancy's Ghost Recon Online
The TRITON PACK is a direct homage to the most elite special-forces soldiers in the world. Trained to carry out the most difficult missions with finesse, these soldiers require accurate weapons capable of taking enemies down silently. As a Ghost it is your turn to carry the mantle of these real-world warriors and drift effortlessly through the field of battle eliminating foes who didn't even know you were there.
Headgears
Edit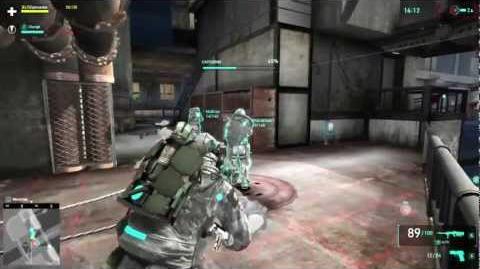 Ad blocker interference detected!
Wikia is a free-to-use site that makes money from advertising. We have a modified experience for viewers using ad blockers

Wikia is not accessible if you've made further modifications. Remove the custom ad blocker rule(s) and the page will load as expected.