The SPAS-12 is an Italian-made pump-action shotgun used by various military and police forces.
In WildlandsEdit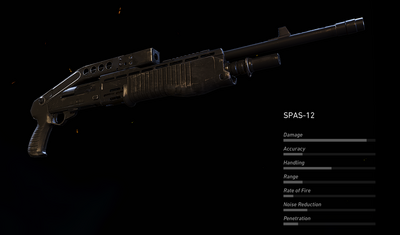 "A shotgun used by police and military all over the world."
— In-Game Description
The SPAS-12 is a semi-automatic shotgun that can be found in the La Cruz province. It comes with a standard folded stock and a 5-round tube. It also has a Unique variant called the El Obsequio that can be obtained by defeating El Pulpo.



Appearances
Edit