Raven's Rock
Talk

0
257pages on
this wiki
Raven's Rock is a fictional Russian Ultranationalist organization that were the main antagonists in Ghost Recon: Future Soldier.
Raven's Rock began as a unit within Russian Special Forces. Overtime the unit went rogue and began to enter into the business of weapons trafficking. Using the wealth they optained from their illegal arms sells Raven's Rock grew in strength and numbers to the point of having their own personal army. The group main goal was to size power in Russia to establish an ultranationalist government. Being a shadowy organisation for a long time, their extensive weapons trafficking operations and world destabilisation was noted by the N.U.T.D. Ghost team's were send after them and ruinied all their plans to maintain their power in the Kremlin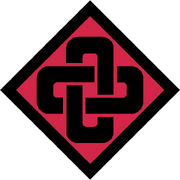 and, eventually, all remaining leaders of raven's rock were tracked down by the Ghost team and executed, putting an end to the organisation existance.