Ember Hunt
Location
Asia, Dagestan, Selo Kidero
Date
May 14, 2024 / 08:27 Hours
Objective
Locate and extract Georgian Special Forces
Recover intel on nuclear launch
Game
Ghost Recon: Future Soldier
Previous
Operation: Firefly Rain
Next
Operation: Deep Fire
Ember Hunt is the seventh mission conducted by the Ghost Team.
Scott Mitchell: We're on the brink here, gentlemen. That missile might not have been launched by the Russian government, but it came out of Russia. Whether Raven's Rock is responsible for the launch or not, we believe they're behind the internal pressure calling for Volodin's replacement. Momentum is building, and it's not looking good. We're not in position to do much about Russian politics. We'll have to go where we can do some good instead. Trajectory analysis puts the launch site in Dagestan, just east of the Georgian border. A Georgian spec-ops unit was deployed to investigate, but they dropped contact and disappeared near the target zone. We've agreed to help the Georgians recover their team. With luck, we'll find some answers, too.
Lt. Kirk Graham: The cat's out of the bag on missile defense, but that's the least of our problems. Signature on the warhead says it was Russian, probably the one that got jacked a few months back. Who fired it? Officially, Dagestani rebels with a stolen SS-20, but there's no way they did this without backing. My money's on Raven's Rock.
SMSgt. Marcus Kelso: You'll be moving from open woods into tight spaces in town, which means two sets of engagement ranges. Once you get up in those buildings, a shotgun's gonna be your best friend, but out in the trees, I'd go with an assault rifle with a heartbeat sensor.
Walkthrough
Edit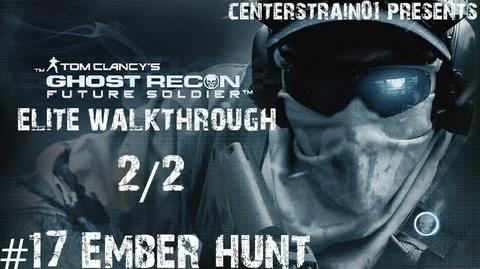 Ad blocker interference detected!
Wikia is a free-to-use site that makes money from advertising. We have a modified experience for viewers using ad blockers

Wikia is not accessible if you've made further modifications. Remove the custom ad blocker rule(s) and the page will load as expected.