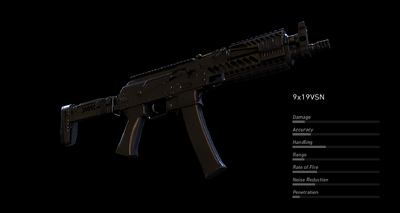 "This SMG is the AK-47's kid brother."
— In-Game Description
The 9x19VSN is a submachine gun featured in Tom Clancy's Ghost Recon Wildlands that can be acquired in the Inca Camina province. It has a Unique variant called the ¡UY! that is awarded after the player defeats El Chido.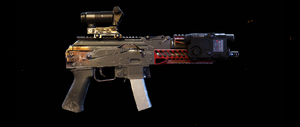 Ad blocker interference detected!
Wikia is a free-to-use site that makes money from advertising. We have a modified experience for viewers using ad blockers

Wikia is not accessible if you've made further modifications. Remove the custom ad blocker rule(s) and the page will load as expected.